Your Trustworthy Commercial Insurances Broker in the Melbourne
As a successful commercial enterprise, you need a risk mitigation strategy that safeguards your business against unforeseen events or mishaps. CP Insurance Services provides the best commercial insurance solutions across Melbourne that cover every aspect of your business. We work with all major insurance companies to find the right policies and packages for small, mid and large businesses. No matter how complicated your insurance requirement is or the type of business you are engaged in, we can help.
Our team of business insurance brokers and consultants come with many years of experience in dealing with every type of commercial insurance. This includes all kinds of general liability insurance such as business liability insurance or commercial vehicle insurance. They provide you with honest advice on the best insurance products based on their understanding and knowledge of the insurance industry.
The various types of commercial business insurance provided by our experts are:
Electronic equipment breakdown insurance
What is Commercial Vehicle Insurance?
As the name suggests, this insurance plan deals with the insurance of commercial vehicles like trucks, caravans, trailers, vans, utes, etc.  Business vehicle insurance ensures that your business does not suffer because of any mishap involving your commercial vehicle. You must get an insurance policy that offers maximum coverage for your vehicle in case of any unforeseen incident.
Commercial car insurance covers various risks and events such as:
Third-party death, injury and property damage
These are things generally covered in commercial vehicle insurance. For the complete list of items covered, you may wish to check the updated policy document or consult your broker. You also need to pay attention to the premiums. Various factors impact the commercial vehicle insurance premium, such as:
Age and type of the vehicle

Stand-alone or complete package
Types and Benefits of Commercial Insurance
Commercial insurance protects your business and assets from unexpected risks and events. You can choose a stand-alone policy or a comprehensive insurance package based on the risk category of your business or the coverage you require. An insurance broker analyses your business requirements and suggests the best insurance policies or packages that match your requirement.
Some popular commercial business insurance policies are:
General or public liability insurance (PIL): PIL is one of the most common insurance policies for businesses. It covers any injury to a customer or visitor to your premises or damage to their property while using your product or service at their home. The coverage, scale of business and the products or services you deal with decide on the premium of this insurance.

Product liability: This insurance covers any design or production deficiency, which causes loss or damage to the end user. You need this policy to cover any product or service that you produce, stock, sell, import or export. You can take this as a stand-alone policy or as part of package insurance.

Cyber risk and fraud: This policy provides you coverage in case your business operations are affected by a cyber-attack or any fraud. With the increasing number of cyber threats, most businesses opt for such policies.

Commercial property insurance: With this policy the premises from which you are conducting business gets protection. This policy covers various threats such as theft, vandalism, fire, flood, and storm that can cause damage to the building or its contents. Landlords of vacant commercial property can also take this policy.

Business interruption: This policy comes to your rescue in case of any interruption caused to your businesses. This helps you guard against loss of production or services due to downtime and various other factors. Check with your insurance agent for coverage and inclusions to this policy.
Amongst the other commercial insurance that you can take are management liability and professional indemnity insurance. The former protects the management against any lawsuits for their decisions, while the latter protects your business, in case of a loss to a client who has acted on your professional advice or consultation.
Having a commercial business insurance plan in place for your enterprise provides several benefits including:
Covers legal costs and public and product liability

Compliance with state and federal laws

Increased business credibility

Customer confidence increase

Tax discounts (if applicable)
Why Choose CP Insurance Services for Commercial insurance?
CP Insurance Services is a professional insurance broker in the Melbourne that helps you find the right commercial business insurance products for your business. You do not need to waste time searching through various products or negotiating endlessly with various insurance companies. We do all the legwork and find commercial insurance products that match your requirements. Our team can also make personalised insurance plans and packages for businesses across Melbourne that offers the highest coverage, competitive premium and maximum flexibility.
We offer:
Paperwork and claims lodging assistance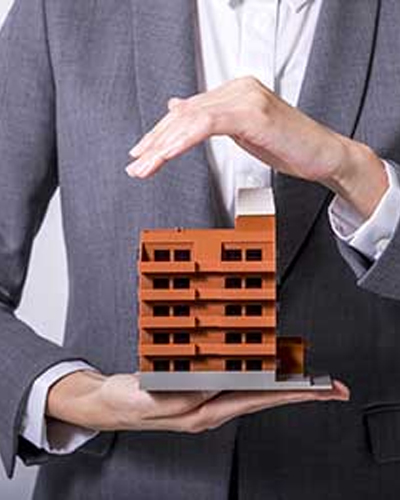 Our insurance brokers work for you and are committed to finding the best insurance plans for your needs in Melbourne. If you are ready to discuss your insurance requirements or have any queries for our team, do not hesitate to get in touch with us. Our experienced insurance consultant is available to answer all your questions and for a one-to-one discussion at a time and place of your convenience. You can call us on 1300 884 698 or fill out our online contact form and our team will get back to you at the earliest.
We are an award winning company