Professional Indemnity Insurance Brokers in Melbourne and Across Australia
Professional indemnity insurance protects your business against any possible claims of errors, omission and neglect that have led to a financial loss for the client. It is a necessity for all businesses that provide any kind of professional advice or consultancy services for a fee. If you are looking for full coverage professional indemnity insurance in Melbourne or anywhere in Australia, CP Insurance Services is here to help. We are a leading insurance brokerage firm that can help you find the right coverage for your needs.
While your customers or clients depend on your advice, things can go wrong with real or perceived errors or omissions. A professional indemnity insurance policy covers you against lawsuits and claims of financial damages as the result of your advice. The costs can be huge for businesses especially if the claim is in favour of the client. It will not only hurt your finances but can result in a loss of professional reputation. This is why experts always recommended getting indemnity coverage.
For many businesses, it is mandatory to get a professional indemnity cover as part of the law or the membership of the professional and licensing body. No matter the size of your business or the scale of operations, a professional indemnity policy is an essential requirement. It will offset the risks you take when providing professional advice to your clients.
Which Professional Indemnity InsuranceCover Is Good for You?
There is no one-size-fits-all policy when it comes to indemnity covers. The PI insurance you need depends on various factors, such as:
Nature of your business

Coverage that you need

Specific risks associated with your business

Track record and experience of the insurance provider
Exclusions from the policy

Legal or professional obligations

Territory or state where you operate
In general, the professional indemnity insurance policy you choose should provide comprehensive coverage. It can be a stand-alone policy or part of a business package insurance policy. Furthermore, legal costs as well as the settlement amount will also be covered.
Do not hesitate to take the help of our experienced insurance brokers if you have any questions. They will help you find a plan that matches your requirements besides providing professional advice. The team also shortlists relevant policies, saving you time and energy when it comes to finding the right insurance coverage for your business.
Personal Indemnity Insurance: What You Need to Know
As a business, you require a comprehensive cover that covers everything related to your operations, including indemnities. Professional indemnity policies offered by different providers will have different features, but all of them will generally cover:
Cost of Investigation

PR costs

Cost of litigation

Settlement (in case of a judgement against you)
Professional indemnity policies do not typically cover:
Personal injury or property damage of third parties

Any damage or loss that is not a direct result of the advice or consultancy or omission thereof

Any contractual liability that the business may have with a client or supplier
To get a detailed list of the coverage and exclusion you can read the policy details on the provider's website or consult our professional indemnity brokers.
Why Choose CP Insurance Services for Professional Indemnity Insurance?
As a business, you want an insurance broker that you can trust and who does all the leg work for you. CP Insurance Servicesis one the most respected brokers based in the Melbourne. We have a knowledgeable team of brokers with vast industry experience. They work with all the leading insurance providers in Australia and can help you find the required insurance products or policies for your business.
As a service provider, you are always our priority and not the insurance companies. We always negotiate and get the best quotes or premiums with maximum coverage for your business. This has earned us the confidence of our clients and made us one of the most preferred insurance brokers in the city.
With us, you get: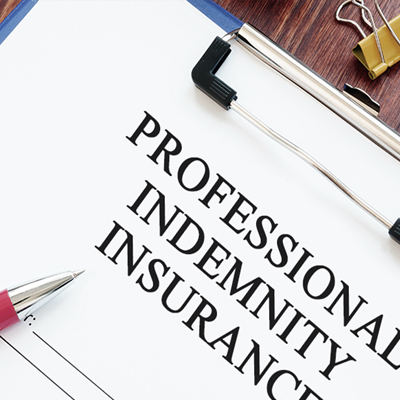 Wide range of insurance products

Top insurance companies

Tailor-made services
Quick turnaround time

Honest advice

Claims lodgement assistance
Are you still confused about which policy is right for you? You can call us on 1300 884 698 or fill out our online form and our professional indemnity insurance experts will get in touch with you. They will answer all your queries and help you find the right policy for your purpose.
We are an award winning company
Savings Potential
We will work with you to locate and deliver the most competitive balance between coverage and premium for your business.
Superior Protection
We work only with Australian Authorised Insurers, ensuring that we provide the most comprehensive coverage available.