Product Liability Insurance Broker in the Melbourne
Finding the right product liability insurance policy for your business can be very tricky. There are hundreds of insurance products and dozens of insurance companies that cater to an ever-growing demand for such policies. All this can leave you confused and stressed. This is why you need professional help.
CP Insurance Services is a reliable insurance brokerage and consulting firm in the Melbourne. Our experienced insurance brokers will help you navigate through the numerous product liability insurance policies and find the perfect product liability coverage for your business. We have several years of industry experience along with an in-depth knowledge of underwriting, insurance company policies and exclusions. This is how we can offer personalised advice on product liability insurance coverage that is based on the nature of your business and your unique requirements. Ultimately, you save both time and money as you find suitable insurance coverage at optimal cost.
What Is Product Liability Insurance?
Product liability insurance provides your insurance coverage in case any product that you manufacture, store or sell causes injury to a third party. It also covers any property damage that is caused by the use or storage of your product. The definition of the "product" can be understood by reading the policy document or checking with the insurance broker.
The term "product" may be used to denote an item that:
has been labelled at your facility

you have assembled, imported, exported or redistributed

that has been imported or exported on your behalf
Why Is Product Liability Insurance Important?
Every business, whether big or small, needs comprehensive product liability insurance coverage to safeguard against any claims made by third parties. Alongside the various challenges of successfully running a business, you also need a compressive product liability insurance policy to safeguard against litigation. The legal fees and PR for damage control in case of an incident can easily run into thousands of dollars. You also have to pay the claimant in case of a negative judgement against you, which can cause financial stress or even bankruptcy.
Here are the several benefits of the financial safety net that a product liability cover provides:
Design flaws: Any person who has bought your product and has been injured by it due to a faulty design can file a lawsuit against your company. The product liability insurance provides you coverage against any such design flaws that may have caused injury to a third party or damage to their property.

Production defects: You may have strict quality control at every stage of production. Still, it is possible that due to a production defect or slip on quality check a faulty product has been produced. If this is sold to a user and causes injury or property damage, you may end up with a stringent lawsuit. Without adequate product liability insurance coverage, you may have to pay the amount out of your own pocket.

Cover against packaging, warning or false advertising: A business may also face a lawsuit against faulty packaging, wrong or inadequate warning that causes bodily harm to a customer. You may also face litigation, in case of false advertising that makes unsubstantiated claims on the performance of a product.

Award coverage: Product liability insurance coverage also includes compensation in case of a negative legal outcome. This helps you escape financial stress while meeting the legal obligations of paying the awarded sum to the litigant who has successfully contested a lawsuit against you.

Covers legal costs: The legal cost alone can run into thousands of dollars, in case of a lawsuit. With a product liability insurance plan, you can get the best legal representation for your case without disrupting your cash flow or working capital.

Supplements general liability coverage: You can use this insurance as supplemental to the general liability coverage policy. This helps you lower the premium and get maximum coverage.

Mandatory requirement for your industry or product: It may also be a legal or compliance requirement to get an insurance policy for your industry or the product that you sell.
Why Choose CP Insurance Services for General and Product Liability Insurance?
CP Insurance Services has emerged as the preferred insurance consultant in Melbourne for businesses across every sector of the Australian economy. If you are looking for tailor-made plans with top product liability insurance companies at a competitive premium, we can help. As a trusted insurance broker based in the Melbourne, we work for you and not the insurance companies. This means that we strive to find the best policies that are designed to provide you with maximum coverage at minimum cost.
With us you get:
Access to top insurance companies

Single and package insurance policies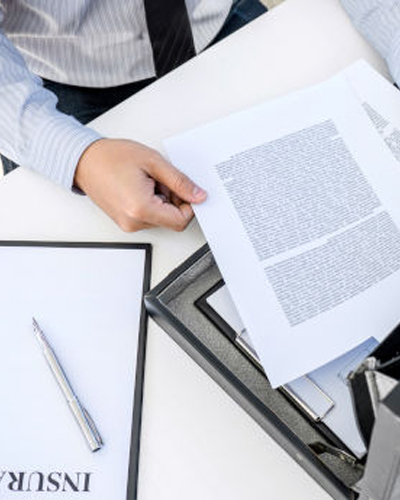 Knowledgeable and licensed brokers

Dedicated insurance advisor
Paperwork and claims lodging assistance
Call us on 1300 884 698 or fill out our online contact form to get started. The highest product liability insurance coverage at the most competitive premium for your business is our commitment and promise.
We are an award winning company
Savings Potential
We will work with you to locate and deliver the most competitive balance between coverage and premium for your business.
Superior Protection
We work only with Australian Authorised Insurers, ensuring that we provide the most comprehensive coverage available.