Comprehensive Commercial Motor Insurance in the Melbourne
If your company owns and runs any kind of commercial vehicle as part of its operations, you need commercial motor vehicle insurance. Commercial vehicles are the backbone of any business organisation, especially the ones providing logistical solutions. They must be properly secured with the right insurance plan.
CP Insurance Services is a professional insurance broker in the Melbourne that helps you find the right commercial motor vehicle insurance. We have years of industry experience and can provide you with the best options to meet your every requirement. If standard commercial vehicle insurance policies do not interest you, do not worry. Our brokers will design a personalised package that provides the coverage you desire.
What is Commercial Vehicle Insurance?
Commercial motor insurance is an insurance policy that covers any damage to vehicles used for commercial purposes. It also provides coverage for unintentional damage to vehicles or any property of a third party caused by your vehicle. These plans are specially designed keeping in mind the needs of businesses and will cover repair costs after any accident or mishap.
Vehicles that can be covered under this insurance plan include:
and any other vehicle used for commercial activities.
If you run a small business, you can take commercial motor vehicle insurance as a standalone or package plan. You can discuss the available policy options with our broker. We also provide comprehensive commercial vehicle coverage plans for larger vehicle fleets.
Types of Commercial Motor Insurance Coverage
You can pick from a variety of options based on your requirements. The basic types of commercial motor insurance we offer are:
The premium of each type of insurance is different and is based on the coverage amount. This usually includes the cost of repairs or replacement in case of:
Please be aware that the maximum amount that the insurance company pays for any type of loss or damage is clearly defined and specified in the policy. Always check for the same or consult with your insurance broker before taking the policy as the same cannot be revised at a later date. This will not be an issue with our services as our brokers will inform you of all the particulars beforehand. Transparency is something we value in our business transactions.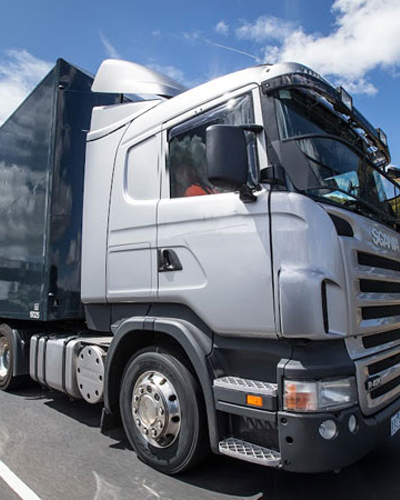 Find Commercial Motor Insurance Cover at Competitive Premiums
Commercial vehicle insurance plans can become expensive if you are unfamiliar with the industry. This is why we provide professional services that will do the leg work for you. Our brokers will find the policies that match your requirements and present them to you. And depending on the option you deem best for your needs, we will help you get the best premium and coverage.
Whether you need a standalone motorhome insurance policy for one or two vehicles or a comprehensive package policy for an entire fleet, we can negotiate and find you the best deal. Our team can also design a tailor-made plan, especially for you. As an independent broker, we work for you and always ensure that you get the maximum benefit out of every policy.
Top-Notch Commercial Motor Insurance at CP Insurance Services
As a leading insurance brokerage company in the Melbourne, CP Insurance Services provides you with the best motor insurance. We provide insurance solutions to small, mid-size and large companies according to their requirements. Backed by our extensive experience in insurance and underwriting, we provide you with a range of insurance products and quotes to choose from.
You get:
Access to top insurance plans

Easy and stress-free process

Claims lodging assistance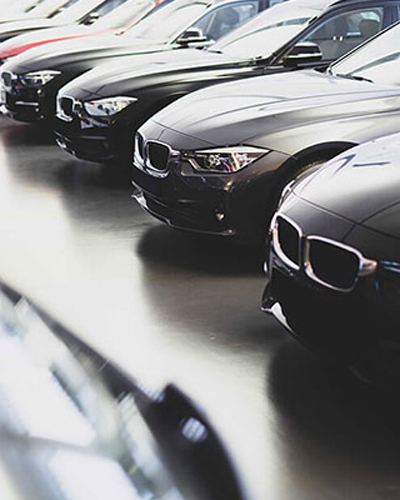 If you have any questions or wish to discuss your requirements with our consultants, you can call us on 1300 884 698 or fill out our online contact form and get in touch with our team.
FAQs
The cost of commercial motor insurance depends on a lot of factors, such as:
Number of vehicles
Age and make of the vehicle
Nature of business
Claims history
Coverage amount and type
Risk assessment
For choosing a standalone or package insurance plan and understanding the pros and cons of each policy, get in touch with our insurance broker.
Personal car insurance is for private vehicles, while a commercial motor vehicle is designed in a way to cover the risks and specific needs of a commercial vehicle. If you own a private vehicle that you use for commercial purposes, it may or may not provide coverage in case of a mishap. Personal car insurance also lacks various benefits and risk coverage that are required for commercial or heavy vehicles.
Commercial vehicle insurance covers most types of vehicles that are used for commercial purposes. The few exceptions are driving instructor vehicles, motorcycles, taxis, hire vehicles, etc. You need the permission of the insurer before taking commercial vehicle insurance for those. Also, read the disclosure statement or consult with your insurance broker for terms and conditions of the insurance for vehicles not included in the policy.
We are an award winning company
Savings Potential
We will work with you to locate and deliver the most competitive balance between coverage and premium for your business.
Superior Protection
We work only with Australian Authorised Insurers, ensuring that we provide the most comprehensive coverage available.