Get Exclusive Personal Insurance Plans in the Melbourne
Personal insurance protects against the uncertainties of life. Nobody knows what tomorrow will bring, which is why you need personal insurance coverage against all potential threats. This is doubly important if you have dependents, who are vulnerable because of age, financial condition or any infirmity. This also applies to your assets like your home or vehicle and even travel.
CP Insurance Services is a trusted insurance brokerage firm in the Melbourne that helps you get the right personal liability insurance. We work with all the top insurance companies in Australia and find the best plans for you. This means standalone or comprehensive plans, depending on what you need, at the most competitive premiums.
What is Personal Insurance?
Personal insurance is an umbrella term that covers every type of insurance designed for an individual. It provides coverage for major life events that can impact you and your family. Examples of personal insurance are life insurance, critical illness insurance, personal valuables insurance, personal injury protection and more.
Travel is also included under this particular insurance cover. If you are travelling domestically or internationally, you may take out insurance that safeguards you against any accidents or misfortunes on your trip. Similar covers are also provided against any personal assets you may own like your home, vehicles, boats, or farm.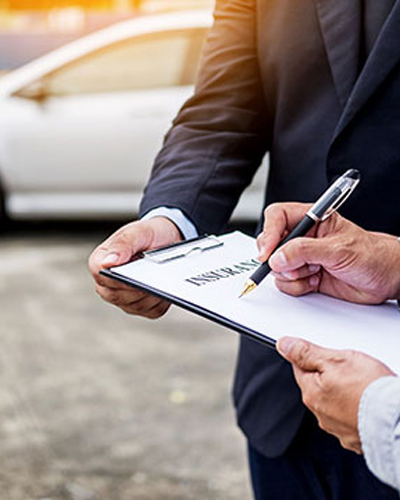 Types of Personal Insurance
There are various types of personal insurance covers available depending on your requirements. If you are in doubt or want to know in detail about any of these plans you can get in touch with our insurance broker.
Some of the most common forms of personal insurance we can help you with are:
Life Insurance: This is one of the most common and well-known forms of personal insurance. It provides the coverage amount to the dependents of the insured person in case of death. The family can use this financial cushion to safeguard their future and pay for a variety of expenses like funeral costs, children's education, estate planning expenditure, clearing financial debts or obligations and securing the future of the spouse.

House and Contents Insurance: With home and content insurance you get coverage for your house and belongings, if applicable, against damage caused by accidents, storms, fire, theft, etc. There are various types of home insurance coverage that you select from, such as:

Accidental Damage Cover
Defined Events Cover
Defined Events Base Cover

Are you unsure about which coverage is best suited for you? Perhaps you already have an existing cover and wish to upgrade to a more comprehensive one. Speak to our brokers and get the insurance cover that you need.
Boat and Pleasure Craft: Cover your boat and any other pleasure craft against the threats of accidental damage or loss with a boat insurance policy. This covers malicious damage, theft, accidental sinking, and recovery of the lost boat's wreck, amongst other things. These are the different boats and pleasure craft we can find insurance plans for:

Private and Commercial Boats
Runabouts
Yachts and Cruisers
Houseboats
Jet Skis

For coverage amounts and exclusions, you should speak to our boat insurance specialists.

Total and Permanent Disability (TPD) Insurance: Under this policy, the policyholder is paid in case of a total or permanent disability that makes the person unable to work. You need to understand all aspects of this policy before you purchase it as the definition of "total or permanent disability" may change between two insurance companies.

Household Insurance: Though not traditionally considered personal insurance many people take household insurance as well that covers the cost to repair or rebuild the house in case of damage by rainwater, storm, fire, explosion or malicious damage. The complete list of events and exclusions can be found in the policy document.
For a complete list of personal insurance products, the specific type, and the quotes you want, you can get in touch with our insurance consultants.
Benefits of Personal Insurance
The benefits of personal insurance cannot be overstated. It can help the insured recover their losses or pay for any damage caused in case of accidents. Personal liability insurance:
Provides financial cushion

Reduces impact on life savings

Grants tax benefits or waivers
Why Choose CP Insurance Services for Personal and Household Insurance?
CP Insurance Services is one of the most trusted personal insurance brokers that provide top-notch services to clients across Australia. Our team of licensed brokers come with several years of industry experience and is familiar with every aspect of personal insurance. We are the preferred insurance brokers in the Melbourne and provide:
Wide range of insurance products

Access to top insurance companies

Consultation, guidance and facilitation

Claims lodging assistance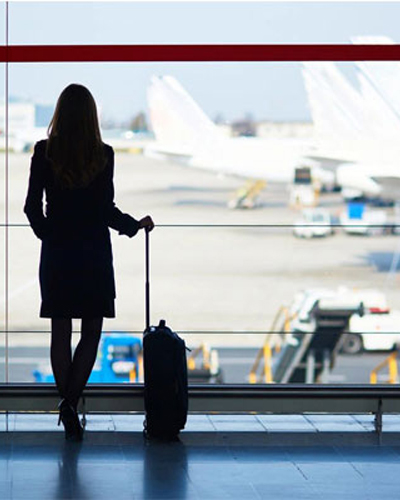 We are an award winning company
Savings Potential
We will work with you to locate and deliver the most competitive balance between coverage and premium for your business.
Superior Protection
We work only with Australian Authorised Insurers, ensuring that we provide the most comprehensive coverage available.