CP Insurance Services takes it role in raising awareness and providing support for these groups very seriously.
​If you would like more information or discover how you can get involved in supporting these groups, contact our office.
Spinal Muscular Atrophy Australia
The Spinal Muscular Atrophy Association of Australia Inc. provides advocacy and support to sufferers of Spinal Muscular Atrophy, and their families. It is the sole peak body that represents sufferers of Spinal Muscular Atrophy in Australia.
In addition to assisting its members, the Association aims to educate the general public and the government about this disease – the implications for sufferers, avenues of research and methods of detection and prevention.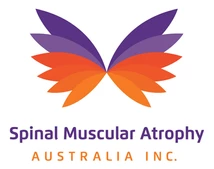 Spinal Muscular Atrophy is a rare inherited genetic disease that is characterised by a loss of nerve cells called motor neurons. The loss of these motor neurons leads to the progressive muscle weakness and wasting. It will waste away not only the muscles you see, like your arms and legs, but your internal muscles as well, like you're breathing, coughing and swallowing.
All these muscles are necessary for our daily function, like crawling, walking, and sitting, feeding and swallowing. The weakening of the respiratory muscles (muscles involved in breathing and coughing) is usually the main complication with an increased tendency for pneumonia and other lung problems.
For more information about SMA Australia visit their website on www.smaaustralia.org.au
Reach Foundation
The Reach Foundation is a youth not-for-profit organisation established by AFL Brownlow Medallist and 2010 Melbournian of the year, Jim Stynes OAM and film director Paul Currie in 1994.
Reach was created from a desire to inspire every young person to believe in themselves and get the most out of life.
Reach runs national school and community-based programs for young people aged 10 to 18 designed to promote their mental health and wellbeing.
Programs are run by the young Reach "Crew" in over 500 metropolitan and regional schools and communities across Australia. The main focus is on prevention and early intervention.
Programs aim to identify the underlying reasons for negative behaviour and enable young people to redirect their energy towards more positive outcomes.
​Independent research shows that Reach helps teenagers to improve overall levels of self-esteem, optimism, and feelings of control over themselves and their lives
For more information about Reach Foundation visit their website on www.reach.org.au
We are an award winning company
Savings Potential
We will work with you to locate and deliver the most competitive balance between coverage and premium for your business.
Superior Protection
We work only with Australian Authorised Insurers, ensuring that we provide the most comprehensive coverage available.
Structured Coverage
From start-up business through to multi-national corporations, we will structure policy coverage to suit which ever sized business you have.
Piece of Mind
Get back to operating your business, knowing all your policies are conveniently managed by our office.